Your Next Generation of

Primary Care
Legacy Medical is an in-home primary care practice focused solely on serving seniors where they need care the most
– in their homes.
Patient-centered, in-home primary care services provided within residential senior living communities, including:
Why choose Legacy Medical
Simplicity and balance are at the core of everything we do. 
We provide ease and simplicity of access to care for our seniors. We balance this with individualized, quality healthcare delivered through our model of regularly scheduled in-home visits.
We build trusting and collaborative relationships with residents, family, caregivers, and healthcare professionals that focus on patients' well-being.
Through our collaborative care model, hospitalizations and emergency room visits are decreased, access to appropriate health care services is increased, and quality of life improves.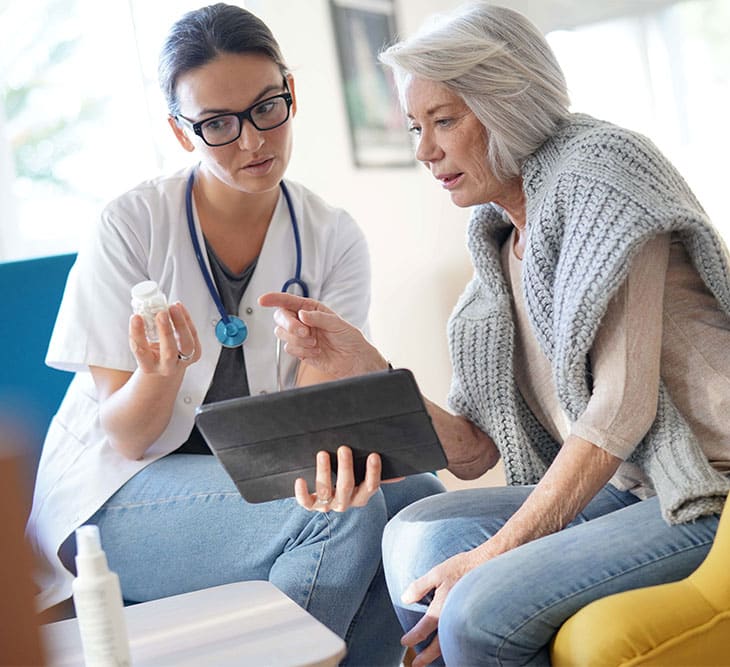 I can't thank you enough for the care, comfort and peace of mind Legacy Medical and Nurse Practitioner Gretchen Gerovac have given me and my mother. When the local hospital was too slow getting answers on how to fight my Mom's infection, Nurse Practitioner Gretchen used all the resources at her disposal — including calling Dr. Moorehouse, the President of Legacy Medical. I'd like to think this was "special treatment" for my Mom but I know that Super Nurse Practitioner Gretchen would have done this for all her patients.
Legacy Patient Family Member